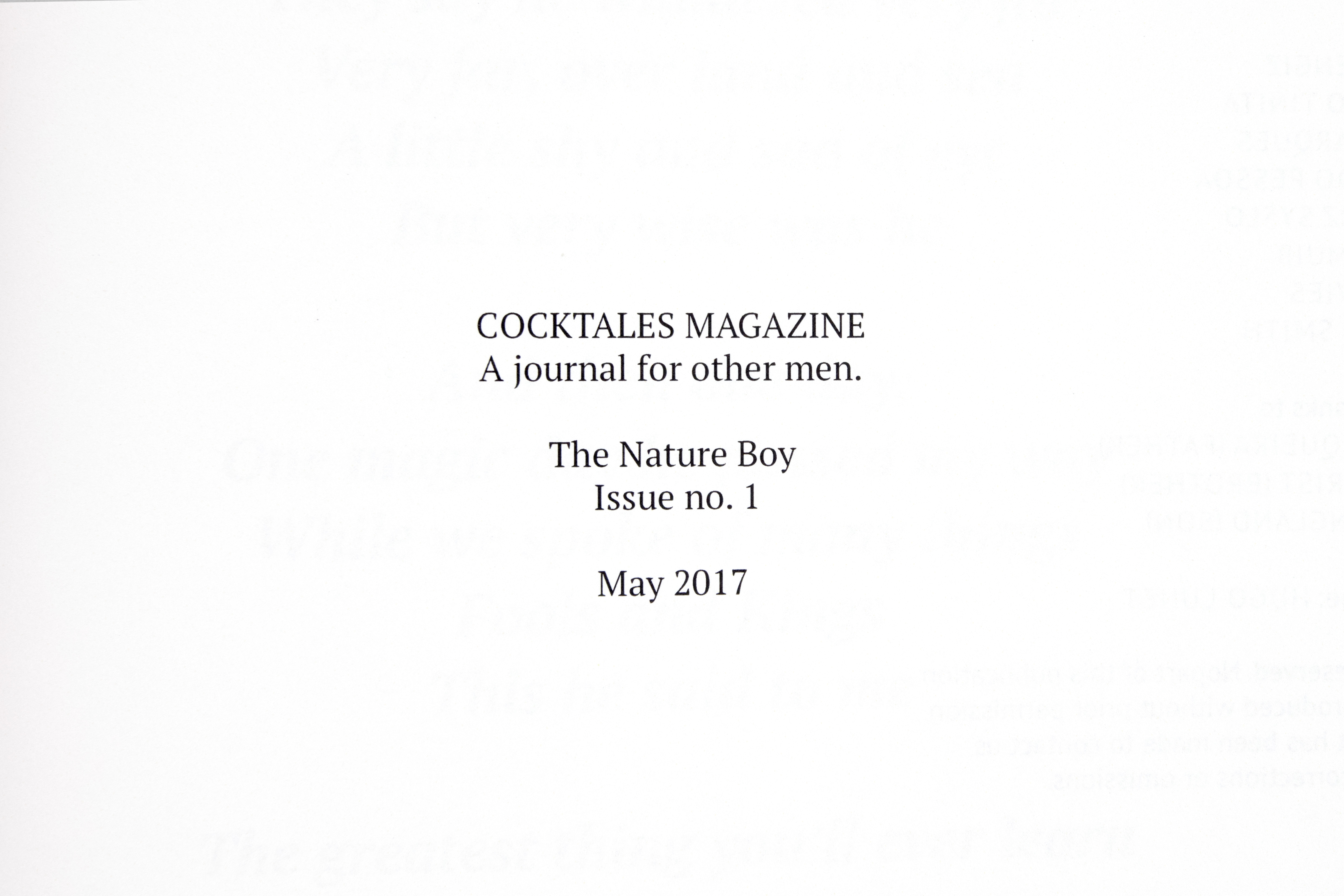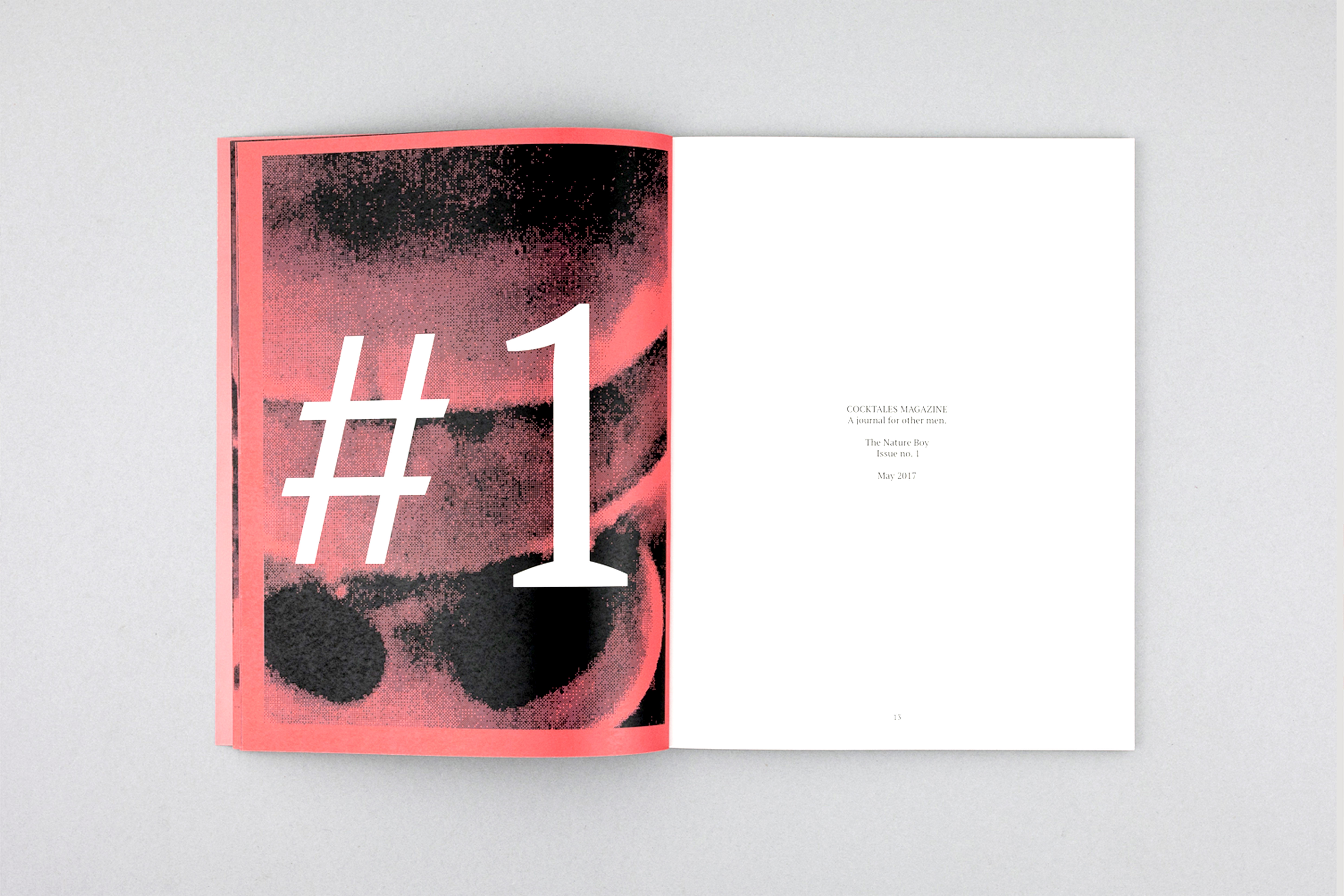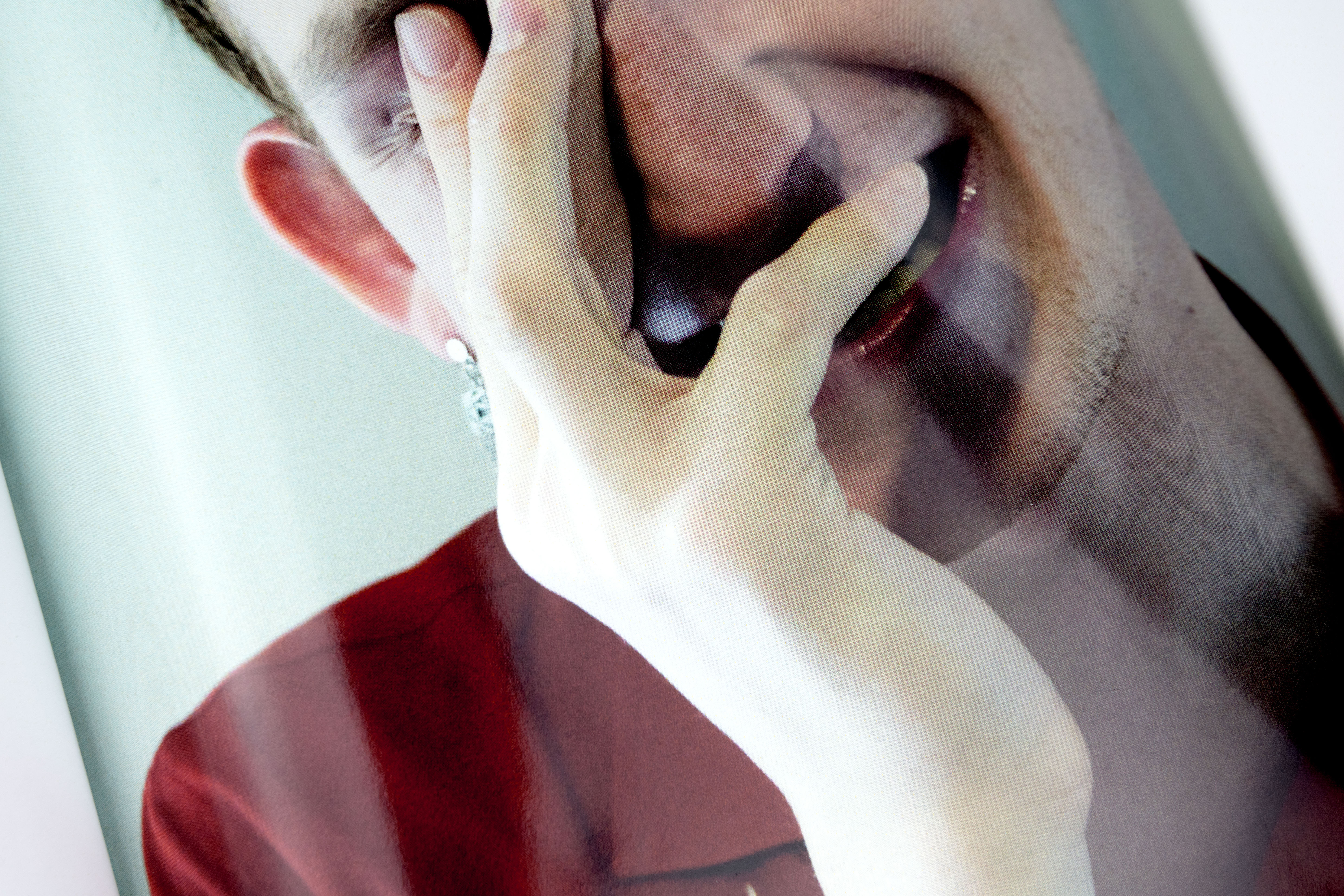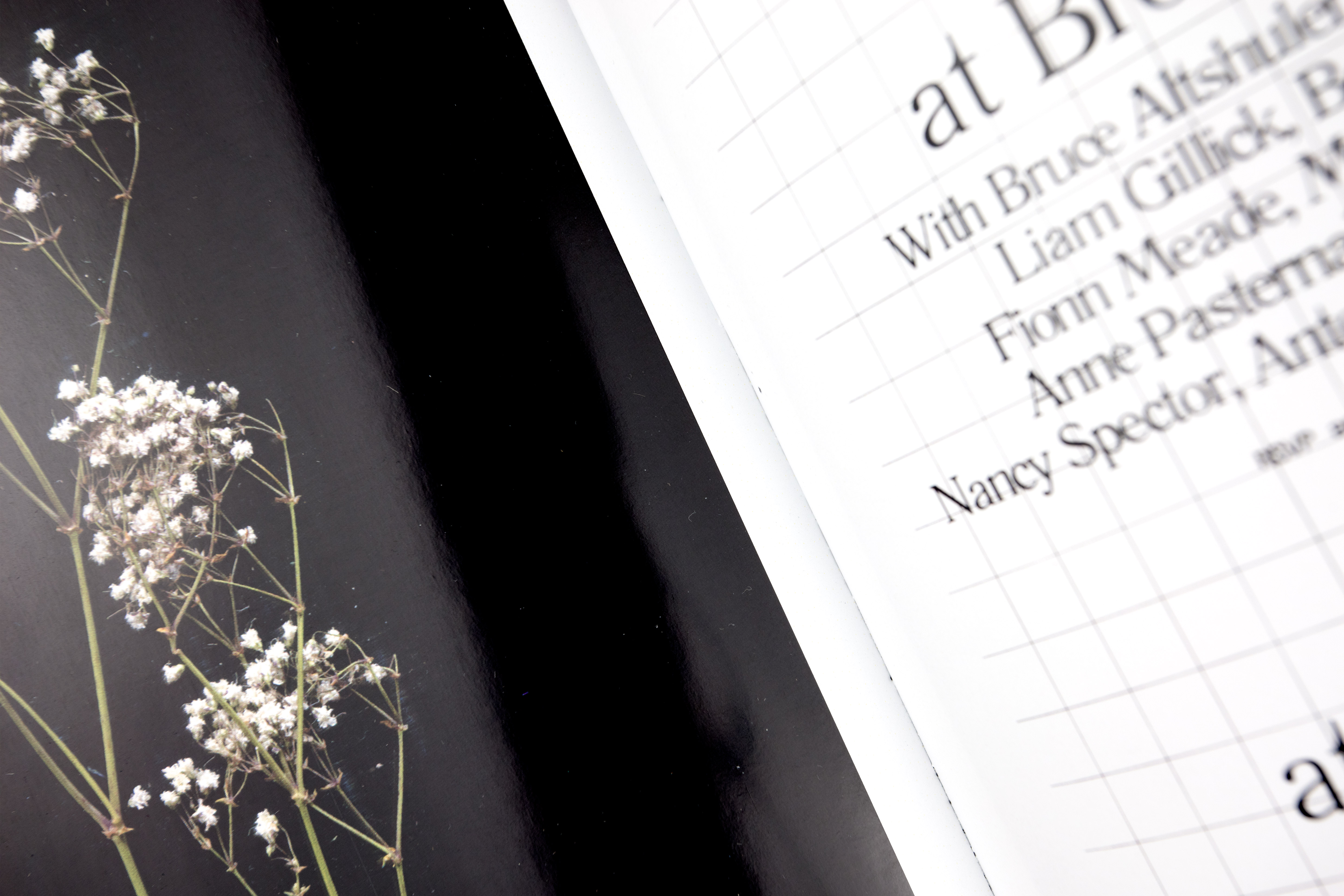 COCKTALES
A journal for other men.



London
May 2017

This is a publication about men. The ones who differ from each other but most importantly from themselves. It aims to work as a platform for them to showcase their work, thoughts, testimonials.

This isn't a publication on masculinities but rather a catalogue of the different shades that the male object presents on an emotional level.

This is for the silence of so many men out there that were raised on the principle that men must be strong and never let themselves be deeply seen. This is for the one who not only consider but preach to dismiss men as the feelingless gender.

This is for the ones trapped in the confines of a socialisation process that tells them it's unmanly to cry, to hurt, or to express the myriad other emotions we all experience as a result of living fully as human beings.

We want them to see and be seen so we've made this project possible while simultaneously capturing the stories of a few of them. We are giving up on all that.
Here we are, celebrating them and their stories.

So Man Up and keep reading.
ISSUE #1

The Nature Boy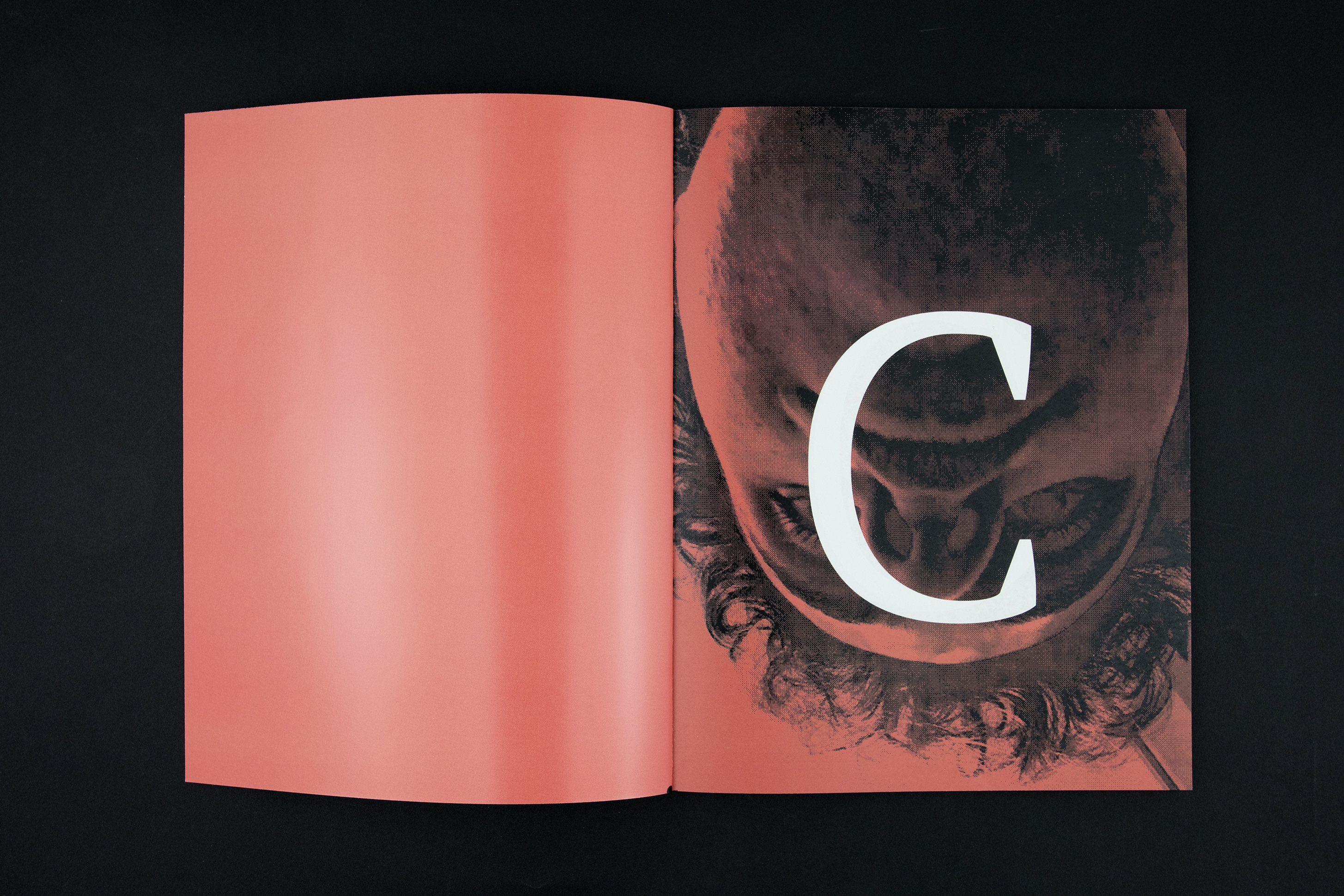 THE MEETINGS

Beauty is Seldom — STEPHEN THOMAS
Central Tejo — DAVID MARQUES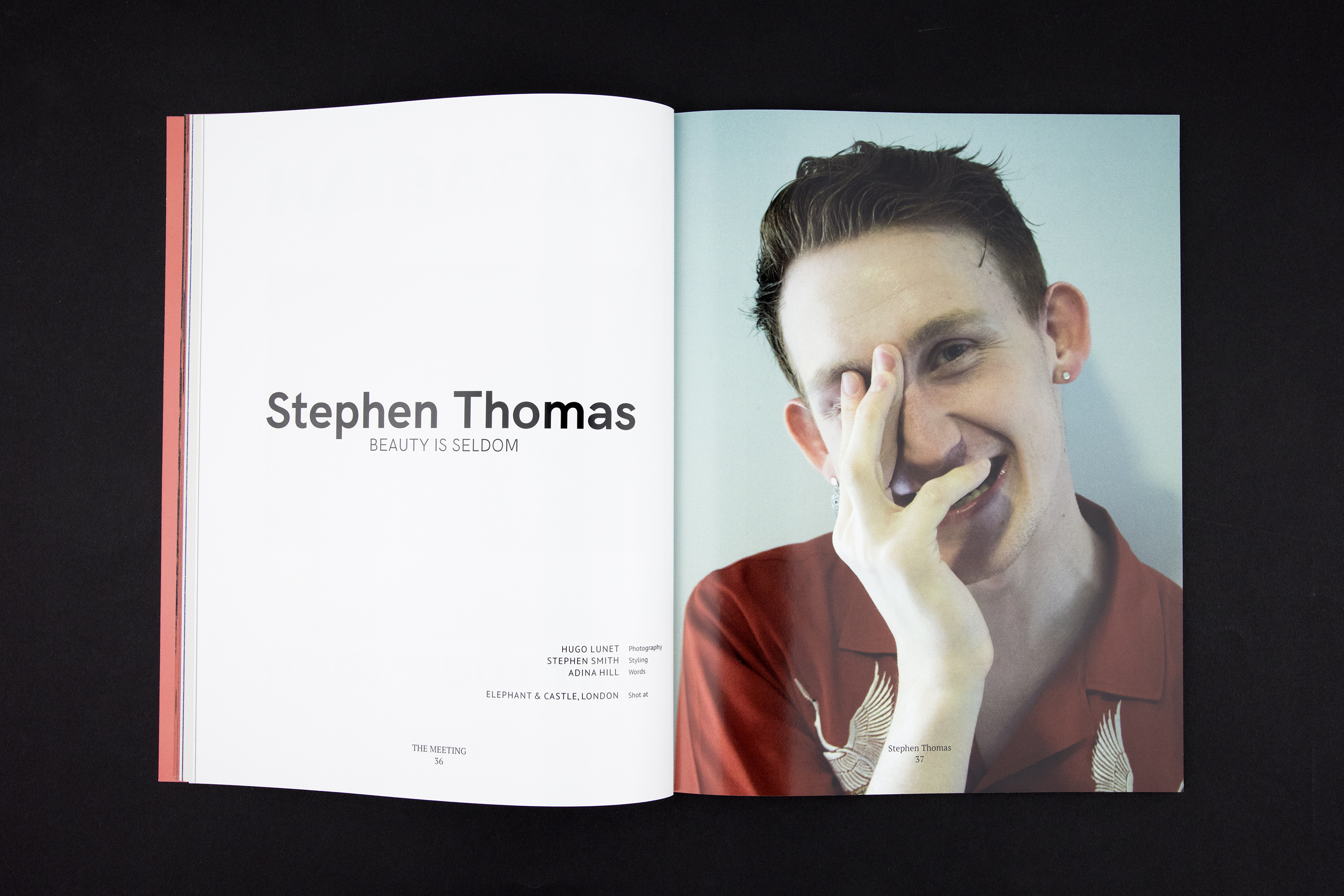 THE ICON


Mr. Wolfgang Tillmans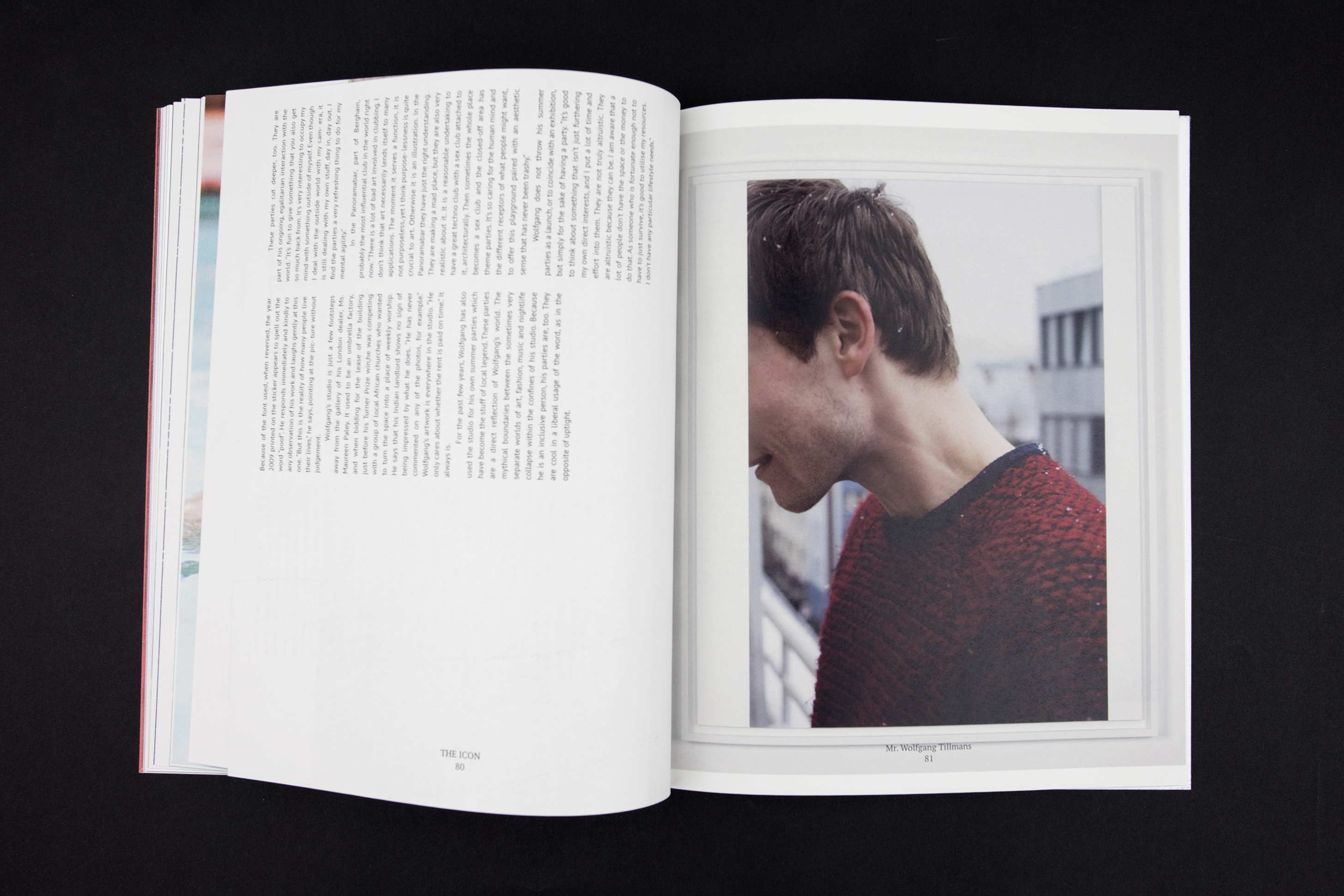 THE OTHERS

Hello Strangers


THE OBJECT

Les Fleurs Gelées


THE IDEA
Left Hand, Right Side.
THE FEATURES
Seminal Stuff —MATT LAMBERT
Love Focused like a laser — MATTHEW STONE
Boy Walks In a Exotic Forest —PALOMO SPAIN
If IDidn't Make Films — XAVIER DOLAN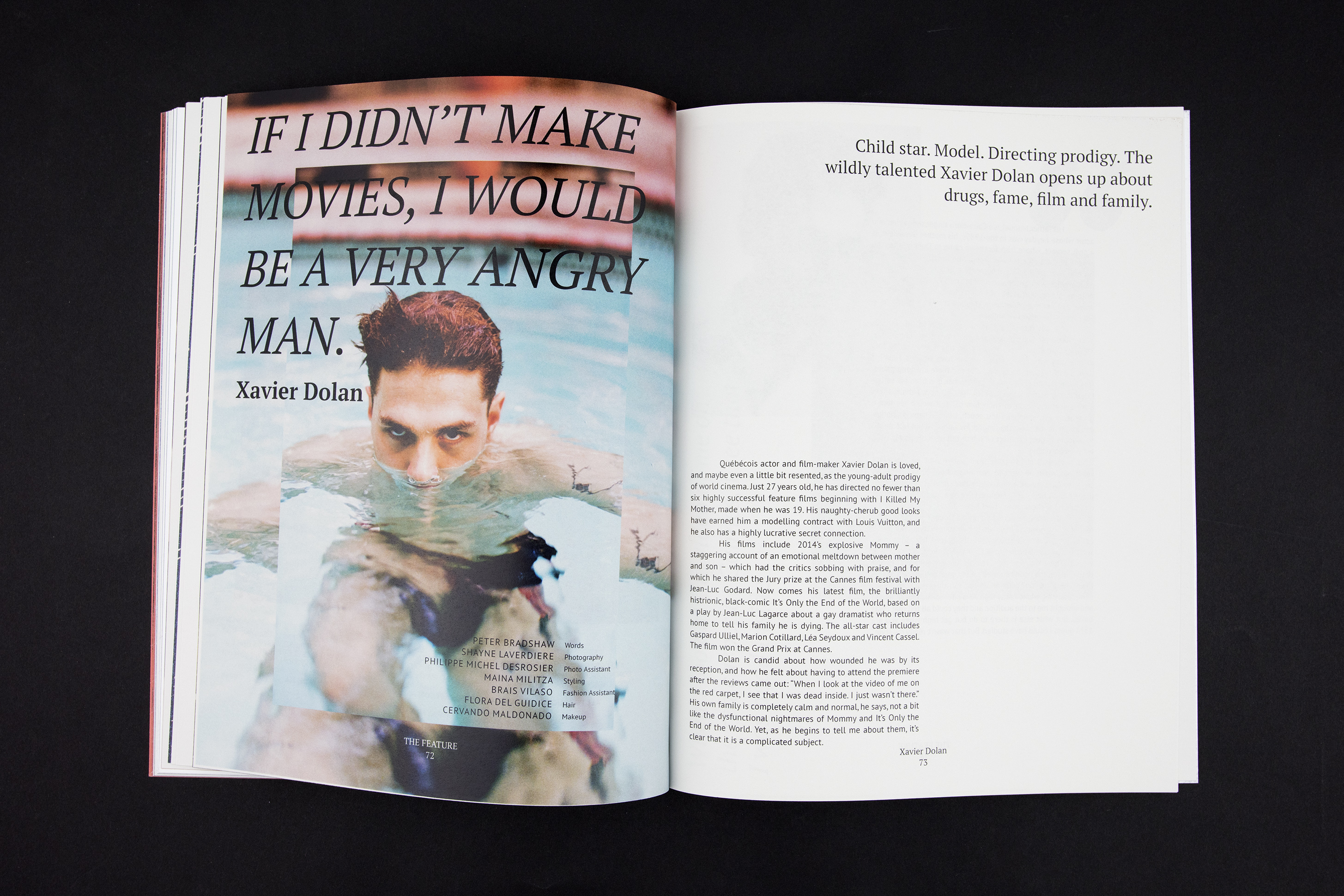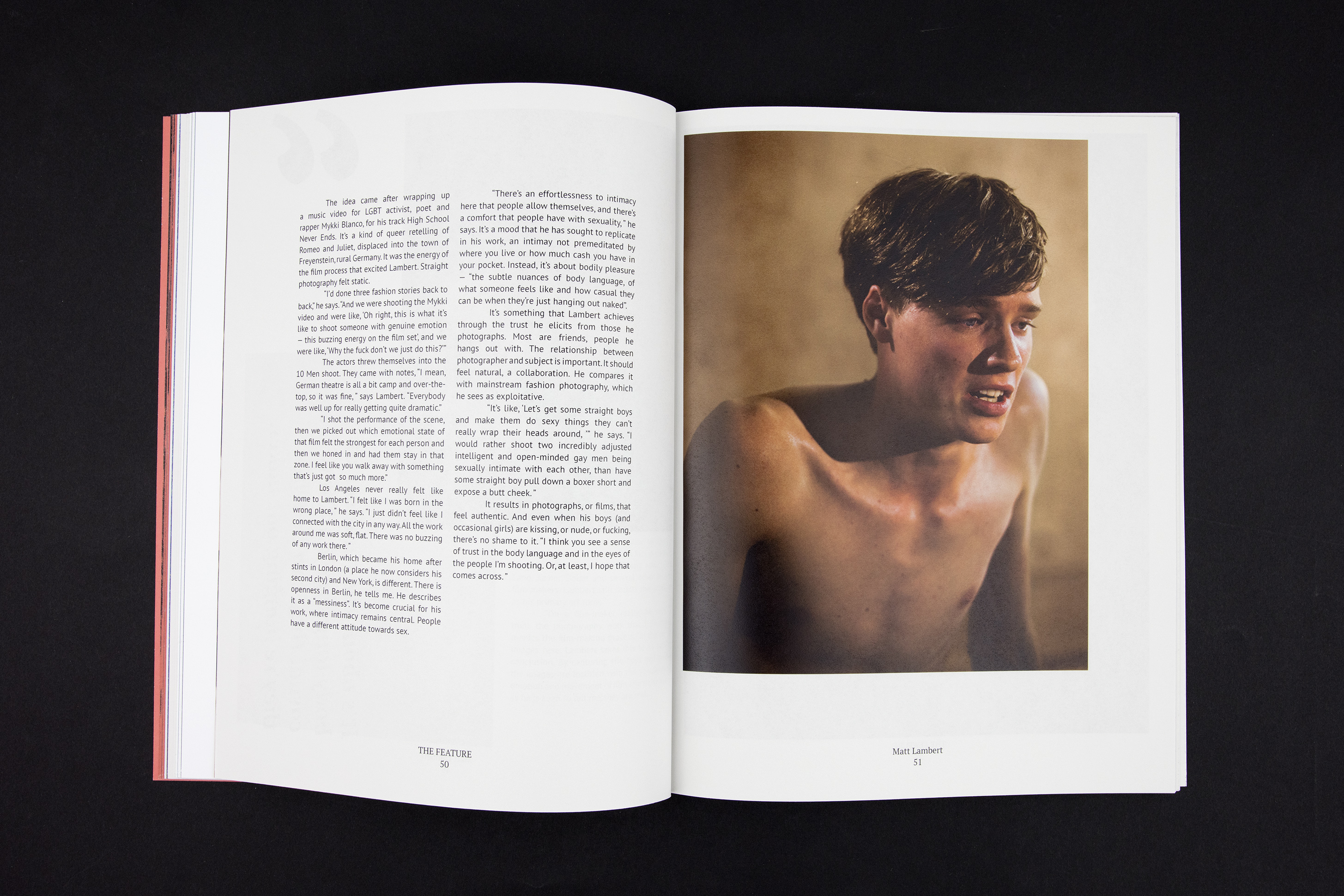 THE POET


Disquiet & Solitude — FERNANDO PESSOA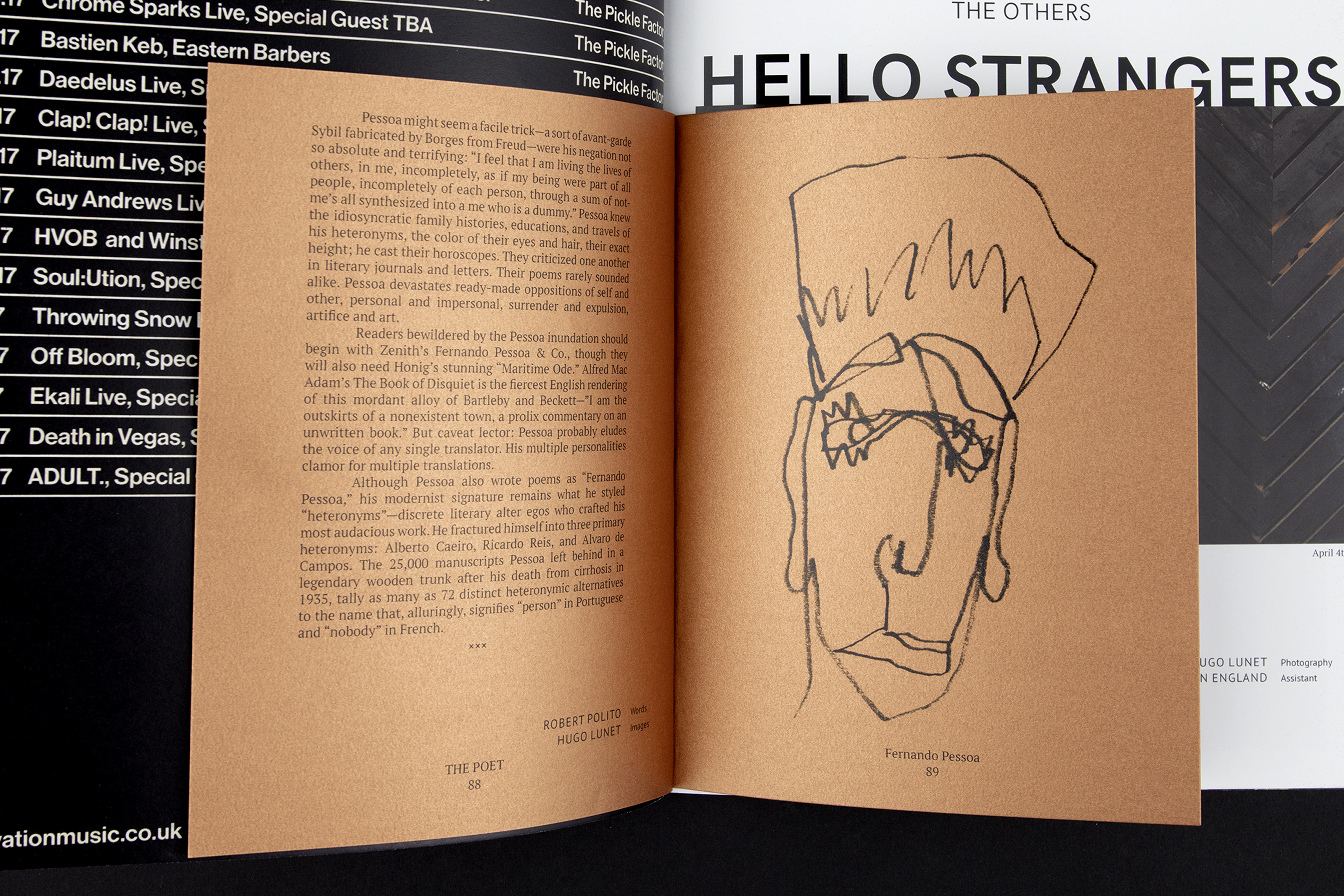 THE SURVEY

Boys Talk

Editor-in-Chief
Photography & Illustration
HUGO LUNET

Writers
ADINA HILL
LÉO BERDOUTICQ
HUGO LUNET
ROBERT POLITO
RUI DRUMMOND
SUTON FAYE

Adverstising & Partnerships
CTALESTUDIO@GMAIL.COM

Thanks to
ALTUN CENGIZ
ARMANDO TINITA
DAVID MARQUES
FERNANDO PESSOA
GRZEGORZ SYSLO
HAMISH MUIR
ROSS DAVIES
STEPHEN SMITH

Special Thanks to
CALVIN ENGLAND

All rights reserved.
No part of this publication may be reproduced without prior permission