FESTAS DE LISBOA, VOLUME 1
APRIL, SPRING 2017
Marchas Dos Olivais '17
︎ a. Female Marcher [B&W Version]
︎ b. Female Marcher [Coloured Version]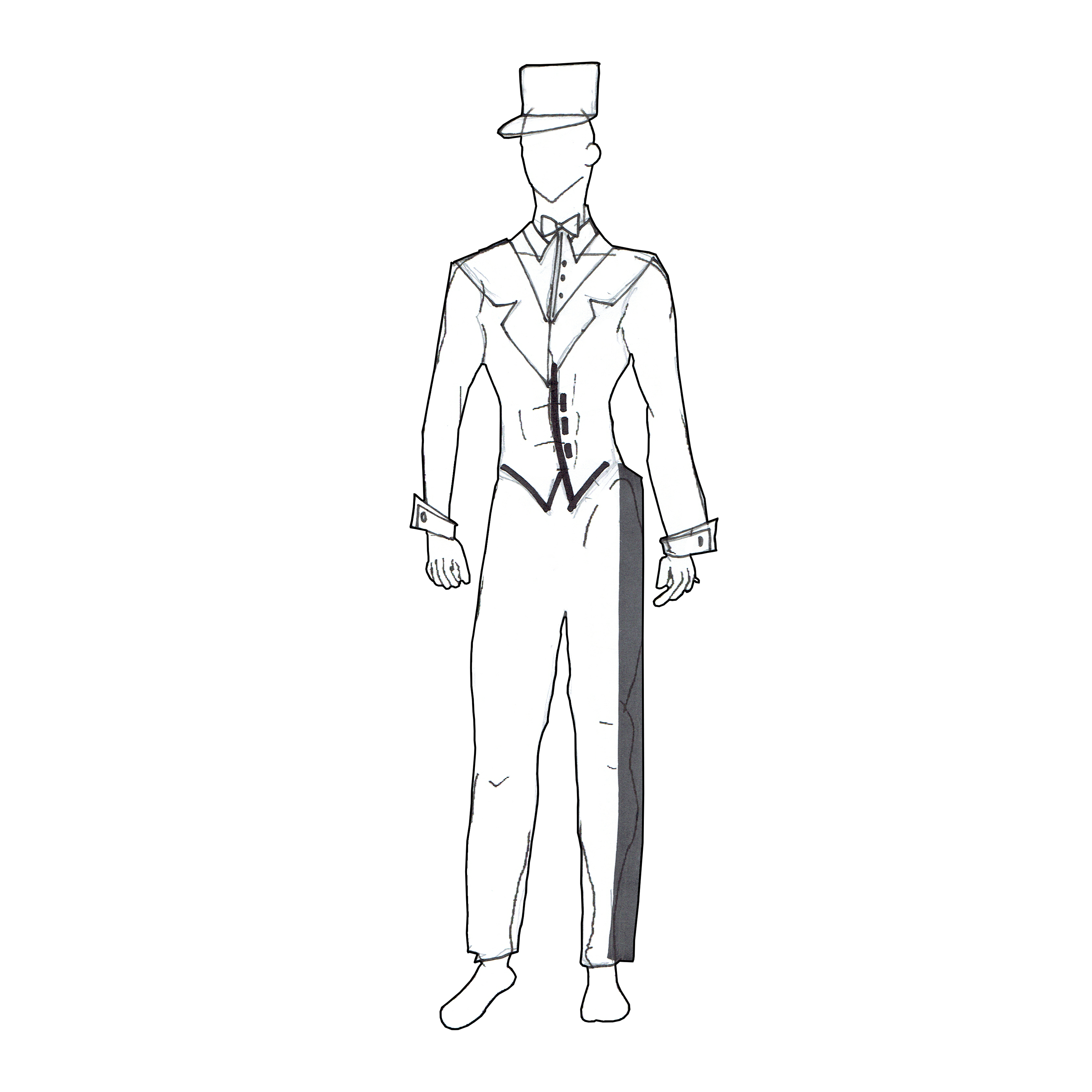 ︎ c. Cup's Bearer
︎ d. Musician
︎ e.
March's godfather
︎ f. Flag's Beare
THE COSTUME


Popular Marches, ingrained in DNA's Festas de Lisboa, are always one of it's highlights. Nowadays they are a popular tradition, though when they were conceived in the 1930s they were the brainchild of agents connected to the Estado Novo. However, the people of Lisbon took ownership of this festivity and made it their tradition, which is the sole reaso for its success and longevity.

An army of people (including rehears- ers, costume designers and makers, the band and, of course, marchers) work assiduously all year round to ensure the parade is absolutely spectacular in a collective and often voluntary effort.
THEME
An artichoke in Bloom... hoping a new love.

Organizer
︎
Grupo de Pesca e Desporto Santa Mª dos Olivais

Creative direction ︎

Alexandra

Cunha


Godparents

︎ Diamantina
︎ Sérgio Rossi
Rehearsels 2018
FESTAS DE LISBOA, VOLUME 2
APRIL, SPRING 2018
Marchas Dos Olivais '18
Once a year
Marchas Populares de Lisboa
turns Avenida da Liberdade into a big stage of music, dance and tradition.
A big thank you to all those that keep this tradition alive. See you next year.
Link for the full Avenue's show
HERE
!
Female Marcher's Sketch



Final Coloured Illustration
THE COSTUME [Design]


Photo Gallery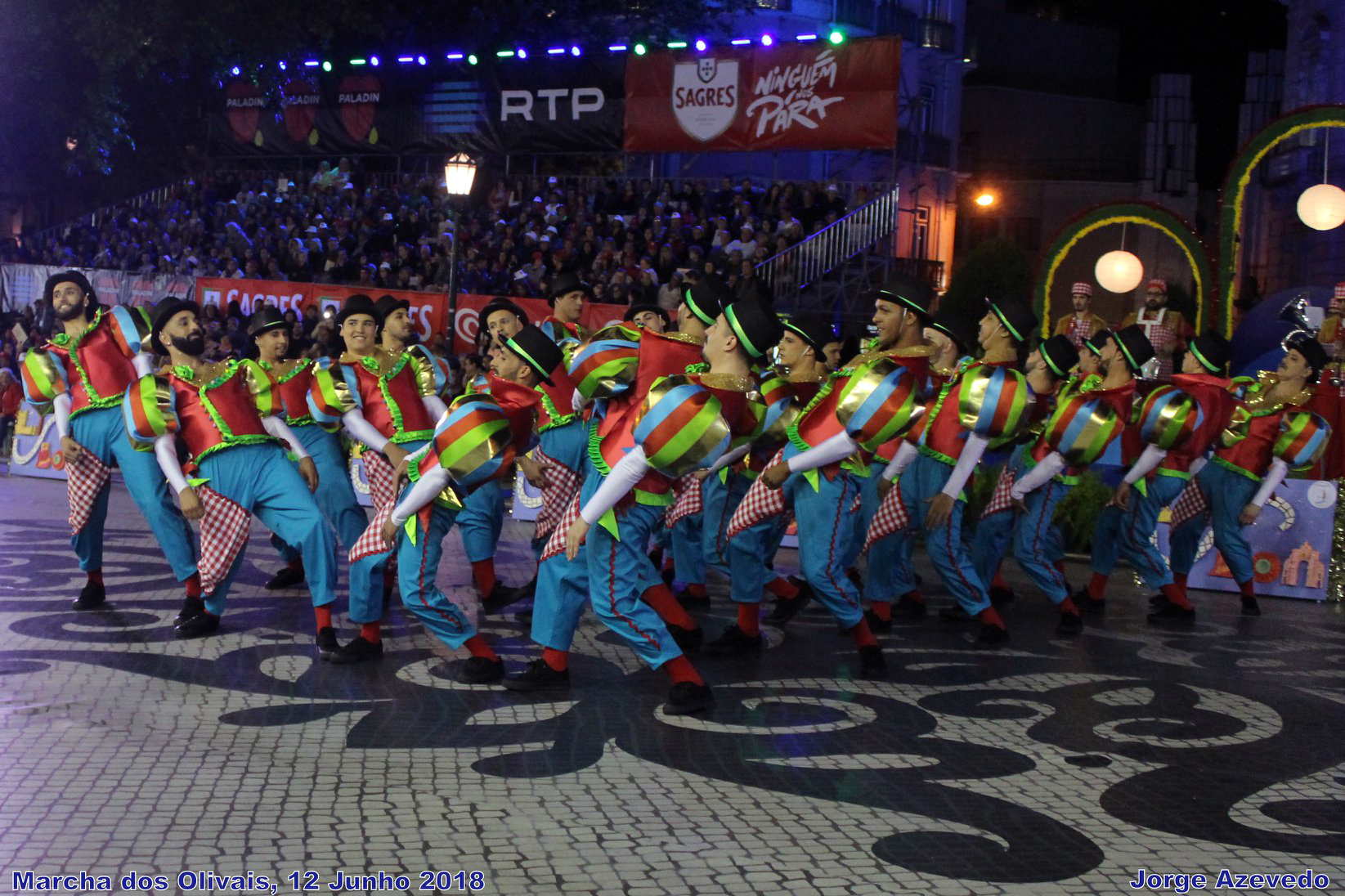 II. Set Design
a. Torre De Belém
c. Plan for the Arch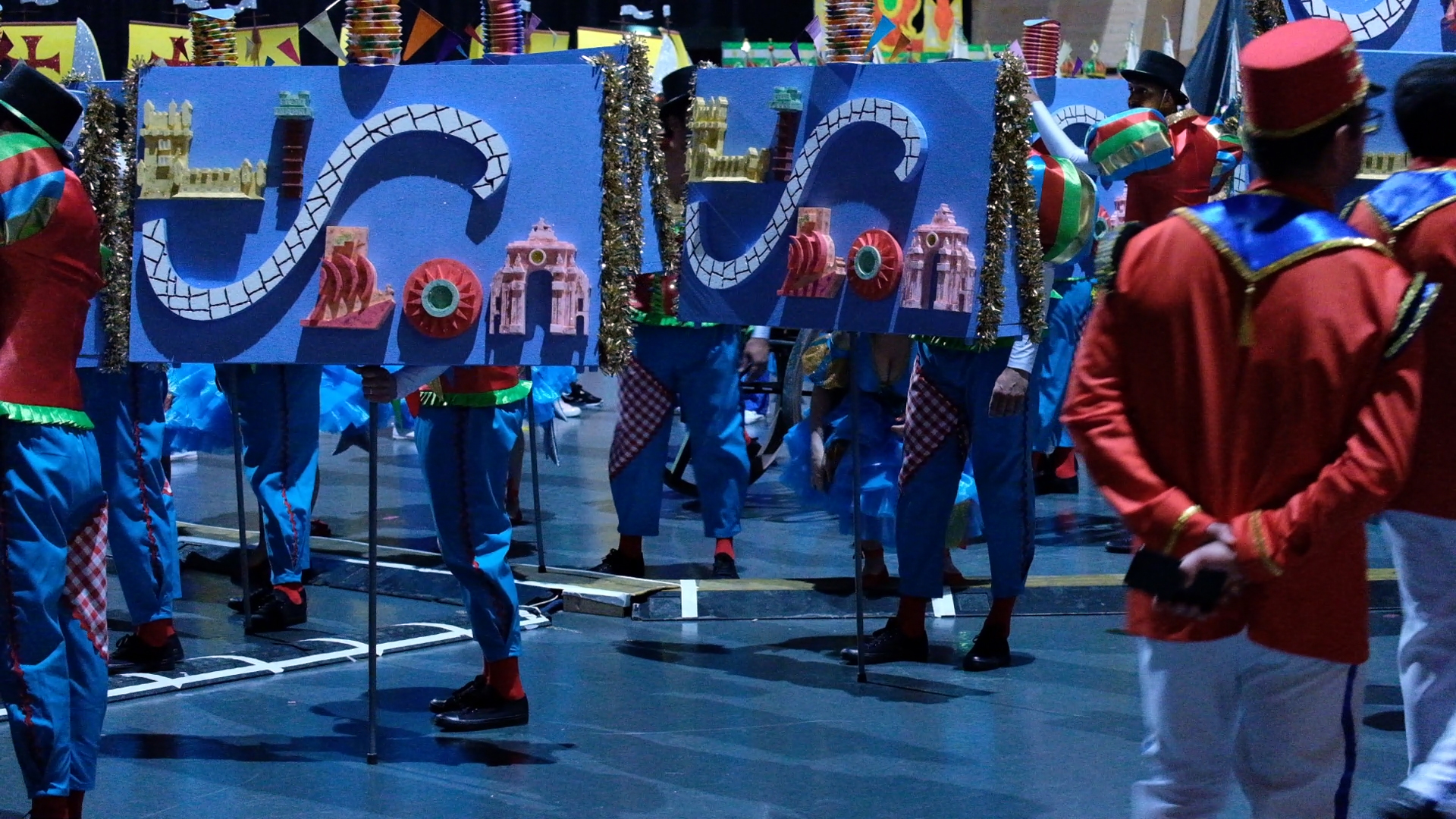 d. Still from Show in MEO Arena
THE ARCH

(left to right)
L > Belém Tower
I > Santa Justa's Lift
S > Portuguese Pavement
B > Monument to the Discoveries
O > Wind Rose
A > Rua Augusta Arch
CONCEPT
The Arch is an essential part of these annual marches, which carried by the participants down the avenue, announcing while decorating the march's motif.
For this year edition the idea behing was to explore the year's theme ('Proud to be a Lisboner') through the symbology of its monuments and precioius heritage.
Within the vast variety of portuguese monuments, I've then selected the ones which not only were very representative of the culture but also that could be visually used as charcaters due to its shape.
Four were the monuments selected to be then used to compose the word 'Lisboa' (the city's name).
Exceptionally both letters 'S' and 'O' were constructed on figures which are culture representative however not cosidered monuments. These are the portuguese typical pavement and the wind rose, respectively.
b. Lettering for the Arch
DEVELOPMENT
Direction were given to build an arch that coul be carried by a single individual. For that reason we had to choose to work with materials that would be extremly light in which we could sculpt 3D objects.
Styrofoam was the solution found in this case, to prototype each 'letter' of the two-sided panel where the monuments are being displayed (as shown below).
The colour palette was given by the organization for the costume design, and so we kept it consistent.
e. Monuments Prototypes
EXECUTION
This part of the process was performed by a third party who was responsible for it. Due to a very, very tight budget and some questionable decisions made by the investors, the outcome turned out a little underwhelming.